History
The Netherlands School Society has a long history in Nairobi. We have already existed for 50 years. During these 50 years we have gone through several changes; we have moved compounds three times and we currently host around 15 different nationalities in our school.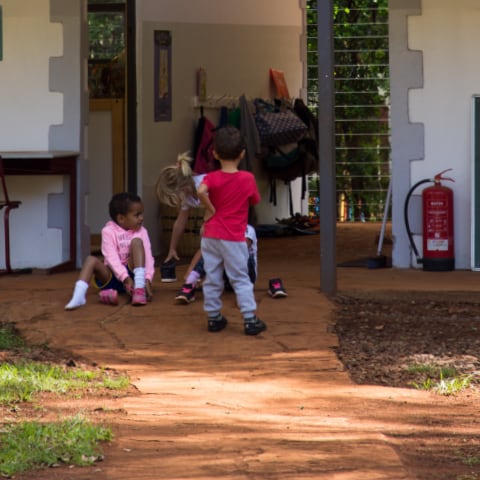 1971, establishment of the Netherlands School Society in Nairobi
The Netherlands School Society was established in 1971. In 1981 the school found a home on Dennis Pritt Road. With the help of parents and the Masaai Technical School a 'real' school was built. For over 20 years that location and building were well-known to the Dutch society in Nairobi.
2002, the move to the Swedish School compound
In November 2002 the Netherlands School Society moved location to an attractive compound centrally located in Nairobi. We shared this compound with the Swedish School. This allowed us to combine our strengths and to work together on different aspects. In 2016 though, the Swedish School was keen to expand, so we had to search for a new compound for our school.
2016, the move to Karen
In June 2016 we found the perfect new location in the beautiful green suburb of Karen. On this compound, there is ample room for our students to play within nature and we have our own swimming pool for our students to practice for and attain their swimming diplomas. We have an all-purpose field for games and sports and there is plenty of space for parents and students to get together.